Sales Force
Why Enter
Winning a Mobile Award offers a distinct competitive differentiation between products and services to a maturing domestic market. It provides recognition of excellence for employees, investors, customers and partners from the Australia Mobile Industry. The Mobile Awards also offer a unique platform for businesses to reach out to a highly specialised audience through the Awards communication streams.
Description
This category relates to applications that are design to aid a sales force become more productive.
Current entries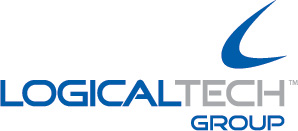 How we managed to create an app that gave an initial payback in just 11 weeks. Then 8 months later took the client out of a technology 'cul de sac' and future proofed their solution. During this project we automated an inefficient manual business process and made a huge impact not just on sales, but also on speeding up invoicing and cash flow. We then migrated the company, Bunzl, from a point solution to the most agile enterprise mobile application platform, Pyxis Mobile.

You want your employees to access up-to-date documents, attractive presentations, videos and many more via their iPads while they are on the road – even when there is no internet connection available? How about protecting your data from unauthorized access, providing individual content and access authorizations for specific departments and the option to let your employees customize attractive presentations to the requirements of their respective clients on the fly? If this is what you are looking for, the Sales-App System is the perfect solution for you!
2013 Mobile Awards
ENTRIES OPEN NOW
1 May
- Entries open
22 July
- Rush Entries
1 August
- Entries CLOSE
19 August
- Judging
29 August
- Finalists announced
23 September
- Voting closes
17 October
- Awards Night
2013 Australian Mobile Awards - ENTER NOW
Categories
Select your Category to View, Vote or Enter